SO NICE TO MEET YOU
It is my mission in life to get you to start living the life you set out for yourself but never quite got around to. I know, I've been there… Life itself got in the way and all those big dreams were put on the back burner… Whichever path you have taken in your life, I am super excited that you are here now!
This website was designed to give you incredible resources to help you create the life you've always wanted. Whether you want to become financially free or jumpstart your health, we've got your back! Keep on scrolling for more info on how to start living it today. If not now, then when?!
WHO AM I?
A serial entrepreneur, best-selling writer, essential oil enthusiast and soulful success coach dedicated to empowering women like you to live up to their wildest and happiest dreams. 
When I was younger, I would share some of my life changing events, adventures, fuck-ups, and challenges in great color and daring details. I did it to shock, entertain and sometimes to test people. I realized many years later it was because I was looking for someone to love me unconditionally and find a place to call home. My reasons for sharing now are very different. If you are interested in hearing more about how and why I do what I do, head on over to my about page. 
Currently, I run Soul Essentials combining my passion for entrepreneurship, life coaching and my love for Essential Oils. I spend my days reading, writing, producing and hosting our amazing blog and several online programs and resources that we give to our clients for free when they join our Essential Oil tribe, read more about that here. Additionally, I spend time coaching clients from all over the world create the life they have desired for months, often years but were never quite able to get there alone. I am a straight shooter and am very successful in tackling limiting beliefs and providing the tools my clients need to make impressive life changes quickly. Want more on Life Coaching and some cool free resources to start immediately?


LOOKING FOR SOUL FOOD?
You read that right! Our blog gives you some pretty amazing food for the soul. We can pretty much guarantee that after reading our blogs you'll leave feeling happier, inspired or at least wiser going out than you were coming in!
Warning! We do our best but our posts are not always socially correct. Find our most recent posts here.
Here is the thing… Some sales-person promoting natural top-quality products to enhance every part of my life including my overall wellness, balancing my mood, running a family-friendly household free of toxins all the way to creating massive (passive) wealth may seem like a no-brainer leap into action type deal to some, but most of us feel it's too good to be true and want to get this person out of their house pronto! Because frankly, most of those stories ARE too good to be true. I know for a fact that I have been disappointed and have felt ripped off more times than I can even count and honestly it put me on guard when first hearing about Essential Oils.
Somehow a now dear friend talked me into buying a few to "just try them" and although extremely annoyed at first, I cannot express enough how grateful I am to her for kick-starting my current life. Spoiler alert! Thanks to these powerful little bottles I have cured some serious life-long health issues that even medical specialists couldn't fix. Additionally, I have created more financial wealth than I ever have while truly helping people live healthier and happier lives while also living my own. And it continues to develop and grow as I do. It's the ultimate freedom! And let me tell you, it is nice to work with healthy and happy people. 
You may be thinking, well Carol that's great for you.. but what the hell is in it for me? Find out here! 

DONT LEAVE BEFORE GRABBING…
that free Super Souler Status! Positively fed up and ready to make some serious changes in your life or are you just looking to upgrade your physical and emotional wellness? Our Soul Essential Insiders get so much free content it's just plain silly! You'll get priceless tips, tools, and insights that can be implemented immediately. We also believe in having FUN above all other things. This is a subscription you will WANT to read.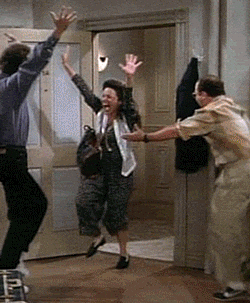 OUR SUPER SOULERS SAY...
'All I can say is that Carol and Soul Essentials has positively changed my life. I was always afraid to dream big out of fear but with their help I am now on the fast-track to the life I've wanted.  She is one of a kind and I will never go back to my old life.'

 
OUR SUPER SOULERS SAY...
'I can't believe it took me this long to start with becoming an Essential Oil wellness advocate. I feel happier, healthier and am making more money than.. well ever! Thank you Soul Essentials for being the best Coach and guiding me through starting an Essential Oil Business.'
hoi
OUR SUPER SOULERS SAY...
'You have one of those rare email subscriptions that I ALWAYS read. You make me laugh, inspire me and there is always something that I can use to implement in my life. Thank you for doing what you.' 
ADD YOUR STORY
READY? THESE LINKS WILL YOU GET STARTED!
Don't Leave Without Becoming A Super Souler!